Did you know our entire website is searchable, including over 5 years of blogs and messages? Perhaps you wish you knew more about a topic, but unfortunately, it's not something we are currently teaching on Sundays. But that doesn't mean we haven't spoken about it in the past. Now you can see what we have said about any topic you have questions about. Below are two ways to search our website:
Text Search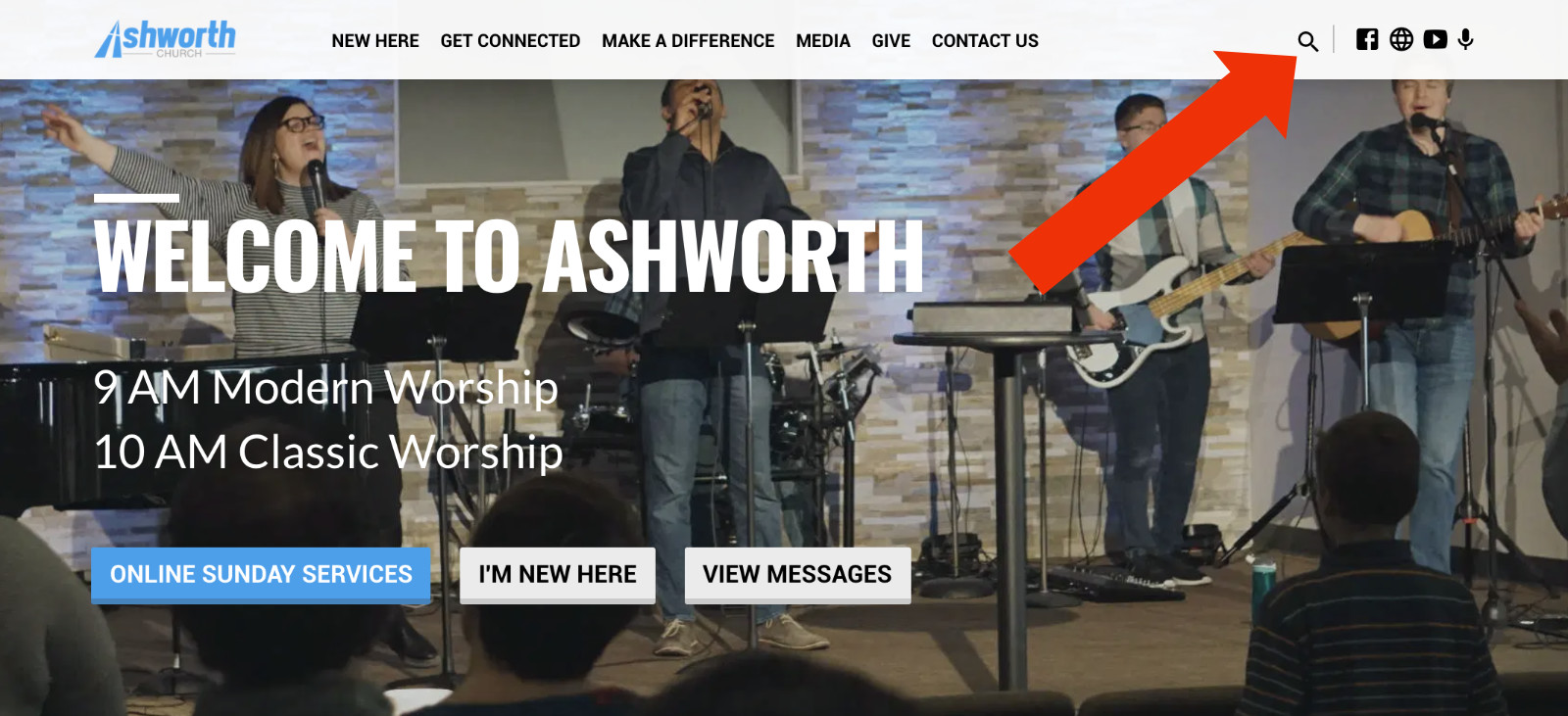 From any page on the website, you can search all of the text in messages, blogs, or pages on our site. Just click the magnifying glass in the menu header. You may be surprised at how much information you find.
Message Search
If you follow our Media link in the menu to our Messages page, you can search all of our messages by topic, series, book of the Bible, or speaker. In the lower right corner of the header image is a group of all the pull down options to help you search through our extensive database of archived messages. Some messages have full transcripts of the message while others may have only an audio file (older messages) or video file (more recent messages).